TALOFA LAVA
Welcome to

Reef Rentals Samoa


the choice of the nation.

The people's number one car rental in Samoa. RR is proud to be Samoa's own rental company, run by our own experience local staff. Our main focus is to deliver the best quality and latest vehicle models for your satisfaction with unbeatable prices.
At RR we are all about providing an exquisite customer service and an unforgettable riding experience that you will never forget.

Services available:
• Competitive price guarantee
• Unbeatable corporate & special rates
• P/up & Drop off Airports, wharves, Hotels, Resorts.
• Free delivery in town area
• Arrange ferry trips between islands
• Baby car seat available
• Temporary License

BOOK NOWGET QUOTE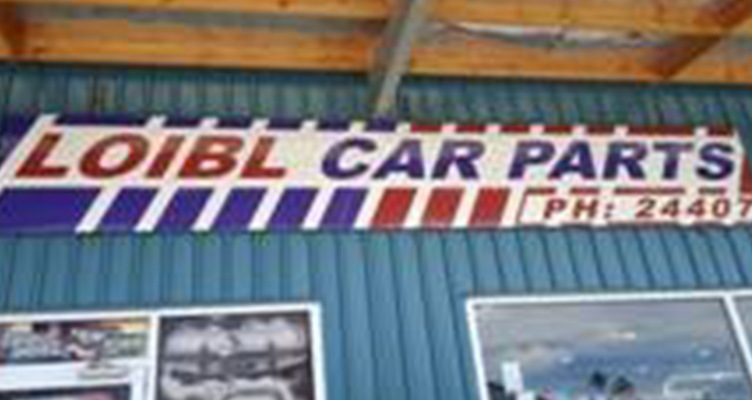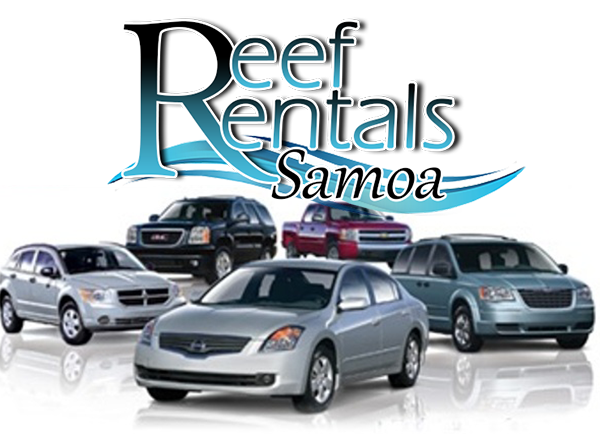 General Information
Rent Now with RR
Booking reservation confirmed – 50% required for full payment
Booking cancellation – 20% charge if cancelled back after 24 hrs confirmed booking
On road charges – speed and car park on renter
Returned vehicles – Expect return clean or $40 charge in dirty conditions
Rates – Corporate & Contractual rates available
Insurance – $20 per day Excess $3,000 including Third Property Damage & Bodily Injury – $50,000 in the Aggregate
Reduced Excess – $50.00 per day Excess $2,000 including Third Property Damage & Bodily Injury $50,000 in the Aggregate.


Peak Periods: 1st Dec to 31st January
Deliveries
FREE DELIVERY
in Town Area ONLY
PICK UP & DROP OFF
Hotels, Motels, Resorts, Wharves, Airports
AIRPORT DELIVERY
Faleolo $60 one way
$120 both ways
Fagalii $15 one way
$30 both ways
WHARVES DELIVERY
Mulifanua $70 one way
$140 both ways
Satitoa Aleipata $110 one way
$220 both ways
SHERATON HOTEL
Mulifanua $70 one way
$140 both ways
RESORTS
Levasa – $80/$160
Lefaga – $80 one way / $160 both
Coconut – $60 one way/ $120 both
Sinalei – $70 one way / $140 both
Saletoga – $80 one way / $160 both
Salani – $80 one way / $160 both
Seabreeze – $100 one way / $200 both
Aga Reef – $100 one way / $200 both
Taufua – $120 one way / $240 both
Litia – $120 one way / $240 both
Our Fleet
Providing Samoa with Top Quality Rentals
Our Beautiful Samoa
WHERE IS SAMOA?
Independent Samoa (hereafter called Samoa) lies immediately west of the 171st meridian2 at 13° south of the Equator. It is made up of two large volcanic islands, Upolu and Savai'i, and two smaller inhabited islands, Manono and Apolima. The remaining five islands are uninhabited. Apia is the only town and is the nation's capital, located on the north coast of Upolu. (See map below)
Air New Zealand, Samoa Airways, Fiji Airways, Real Tonga, Virgin Australia, Talofa Airways Arrivals fly into the international airport at Faleolo several times a week. Arrivals and departures vary day and night depending on schedule. It is a 35-minute drive from Faleolo into Apia, where most of the accommodation is located and it is a good place to start a visit to Samoa. The tourist information bureau is here, as are the shops, the ANZ bank and the post office.
WEATHER
Samoa has two distinct seasons – the dry season, which runs from May – October and the wet season from November to April. Average monthly minimum temperatures are in the low 20's (Celcius, 70's Farenheit), with maximums in the low 30's (Celsius, up to 90 Farenheit) all year round.
PEOPLE
Samoa's population is approximately 180,000. Samoans are the most populous full-blooded Polynesian race in the world.
DRESS
Light summer clothing is appropriate all year round, with perhaps a light sweater for the cooler evenings. Smart casual evening wear is appropriate for hotels and restaurants. Visitors are requested not to wear bathing suits in Apia or in the villages. No nude or topless (for women) swimming or sunbathing. Women are recommended to wear a lavalava (sarong) or dress, rather than shorts or trousers, if they attend church.
RELIGION & CHURCH
The main religious denominations in Samoa are Congregational, Anglican, Catholic, Methodist, Assembly of God, Seven Day Adventist, Bahai, Latter Day Saints and Jehovah's Witness. Sundays in Samoa are dedicated to God, with families usually attending church in the mornings followed by a family to'onai (lunch) and resting for the remainder of the day. You are welcome to attend the services. Please ask at your hotel reception for service times.
Contact us
Ph: +685 27796 / Mob: +685 75727669
Email: info@reefrentals.net